Estate Agent in Tamworth
Our Tamworth estate agent is situated in a prominent town centre located in this bustling, historic market town. Occupying a spacious, bright and modern office we are placed perfectly to welcome buyers and sellers alike to offer a personal and friendly service, ensuring you can be helped, and feel relaxed in a pleasant unhurried environment.

As one of the leading Estate Agents in the area, we have successfully helped hundreds of people sell or purchase their home in the local Tamworth area and surrounding villages. Our professional friendly sales team collectively has over 100 years experience in the estate agency business ensuring that all of our inquiries are dealt with the utmost professionalism. We all live locally to the Tamworth area, therefore, our local and regional knowledge on houses and apartments is based on real first-hand experience.

We aim to treat you how we would like to be treated ourselves and pride ourselves on our outstanding customer satisfaction record. We offer a complete `all under one roof` service whether you are buying or selling. We can assist you with all aspects of your transaction, including free no obligation market appraisals, free mortgage advice, chartered surveyors, solicitors, and full letting service. Being a one-stop-shop ensures we have everything required directly to hand so your transaction progresses smoothly and quickly with the minimum amount of stress and fuss.

Please feel free to call us, email us or pop in and pay us a visit. We are here to help!
⁠ 13 Colehill,
Tamworth,
Staffordshire,
B79 7HE
⁠ 01827 68444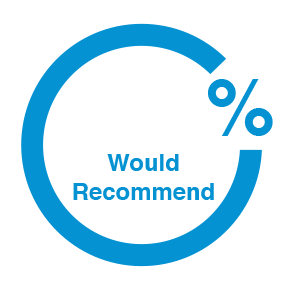 100
The experience at Green & Company Tamworth was good because I was kept informed and in the loop with friendly staff the whole journey
6th October 2020
I had a great experience at Green & Company Tamworth because the staff were pro-active and professional and pleasant
3rd October 2020
Green & Company Tamworth staff were good because they were really friendly and happy to answer questions. We never felt like we were being too pushy and often they called before we needed to.
2nd October 2020
The staff at Green & Company Tamworth were good because Ann especially called regular with updates when she received them herself. Ann was very reassuring and calming throughout the whole process.
9th August 2020
The experience at Green & Company Tamworth was fantastic because the way the photos are so accurate and the property information is very informative.
8th August 2020
I'd suggest Green & Company Tamworth to a friend because they promised to sell house quickly, and they had people waiting to buy in my area which was true.
7th August 2020
I would recommend Green & Company Tamworth to friends and family because they offer a complete service from start to finish
12th June 2020
Green & Company Tamworth were fantastic because even though we moved during a pandemic they kept in touch and made sure the completion went through as painless as possible... Thank you to you all.
10th June 2020
I had a great experience at Green & Company Tamworth because they were were very supportive through ensuring my property completed through difficult and exceptional circumstances. Anne in afternoon sales was incredible. I would like to say a big thank you .
10th June 2020
The experience at Green & Company Tamworth was good because I was always kept upto date with progress and and queries I had were always answered promptly. All involved were very helpful and we are extremely happy with Green.
10th June 2020
Show more
Tamworth is a large market town in the borough of Staffordshire. It adjoins Warwickshire to the south and east, and Lichfield to the North and West. It is a popular place to live. It gets its name from the River Tame. The population was estimated to be 76,678 in 2018. Tamworth boasts a 12th-century castle which has a Moat House. The town's businesses include engineering, logistics, clothing, brick, tile and paper. The local Snowdome is a great attraction which has a real-snow indoor ski slope. Another nearby entertainment attraction is the Drayton Manor Theme Park.
Send the Office an Email
Or Call the Office on:
01827 68444