Estate Agent in Tamworth
Our Tamworth estate agent is situated in a prominent town centre located in this bustling, historic market town. Occupying a spacious, bright and modern office we are placed perfectly to welcome buyers and sellers alike to offer a personal and friendly service, ensuring you can be helped, and feel relaxed in a pleasant unhurried environment.

As one of the leading Estate Agents in the area, we have successfully helped hundreds of people sell or purchase their home in the local Tamworth area and surrounding villages. Our professional friendly sales team collectively has over 100 years experience in the estate agency business ensuring that all of our inquiries are dealt with the utmost professionalism. We all live locally to the Tamworth area, therefore, our local and regional knowledge on houses and apartments is based on real first-hand experience.

We aim to treat you how we would like to be treated ourselves and pride ourselves on our outstanding customer satisfaction record. We offer a complete `all under one roof` service whether you are buying or selling. We can assist you with all aspects of your transaction, including free no obligation market appraisals, free mortgage advice, chartered surveyors, solicitors, and full letting service. Being a one-stop-shop ensures we have everything required directly to hand so your transaction progresses smoothly and quickly with the minimum amount of stress and fuss.

Please feel free to call us, email us or pop in and pay us a visit. We are here to help!
⁠ 13 Colehill,
Tamworth,
Staffordshire,
B79 7HE
⁠ 01827 68444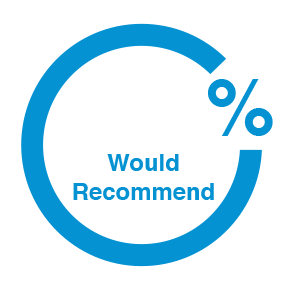 100
My experience at Green & Company Tamworth was memorable because they exceeded exceptations on valuation which was very accurate and sold in 10 days for exactly what Lee had said £15000 pounds more than another estate agent. I recommend Lee and Greens to our neighbours and the Greens team sold that property in a couple of days fantastic.
11th October 2021
I'd recommend Green & Company Tamworth to a friend because they are good honest people, who just want to help others move onto the next steps in their life. Very professional and most importantly, personal and human too. Which is something I cannot say for many Estate Agents.
10th October 2021
Anne updated us regularly and kept us included in every stage of the purchase. She explained things very well which was incredibly helpful with us being first time buyers! She was very efficient throughout the process and responded to our emails quickly. Claire and the rest of the team were also very helpful when Anne wasn't available!
10th October 2021
Green & Company Tamworth were great because they are extremely professional and kept me informed
14th August 2021
Green & Company Tamworth were great because they kept in touch regularly and made the whole process completely stress free.
13th August 2021
Green & Company Tamworth offer a friendly and helpful service, during and after the sale process
15th July 2021
Green & Company Tamworth were really helpful and I'd recommend them because they offer a full service and have sold 2 properties for us.
12th July 2021
My experience at Green & Company Tamworth was memorable because I experienced great patience and understanding which made the process less stressful.
9th July 2021
I was pleased with Green & Company Tamworth and would recommend them because friendly, helpful staff who go that bit extra without it seeming to be a problem thank you
9th July 2021
I had a great experience at Green & Company Tamworth because of great communication. Highly recommended.
9th July 2021
Show more
Tamworth is a large market town in the borough of Staffordshire. It adjoins Warwickshire to the south and east, and Lichfield to the North and West. It is a popular place to live. It gets its name from the River Tame. The population was estimated to be 76,678 in 2018. Tamworth boasts a 12th-century castle which has a Moat House. The town's businesses include engineering, logistics, clothing, brick, tile and paper. The local Snowdome is a great attraction which has a real-snow indoor ski slope. Another nearby entertainment attraction is the Drayton Manor Theme Park.
Send the Office an Email
Or Call the Office on:
01827 68444