Estate Agent in Boldmere
 
At the Green & Company Boldmere estate agency we understand what it takes to sell a home and what you're looking for from an estate agent. With more than 23 years' experience with local Boldmere residential property sales and lettings markets, we also know what you're NOT looking for.

Located at the heart of your community, our experienced Boldmere team is part of a comprehensive network of seven residential sales offices and five specialist divisional offices, giving unrivalled local coverage across Sutton Coldfield, Tamworth, Castle Bromwich, Great Barr and the surrounding areas.  We pride ourselves on delivering first-class customer service and honest, upfront advice. We also lead the way for innovation in the local property market, from our distinctive 'For Sale' boards to the creation of a dedicated Customer Relationship Team.

Whatever your property requirement, Green & Co's Boldmere estate agency branch is here to help you move.
⁠ 7 Boldmere Road,
Sutton Coldfield,
West Midlands,
B73 5UY
⁠ 0121 321 3991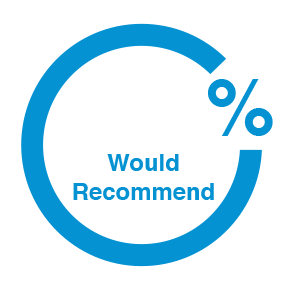 100
Green & Company Boldmere were fantastic because they did everything they said they would.
12th July 2021
The experience at Green & Company Boldmere was great because they kept the solicitors on their toes and made me aware of all circumstances very quickly.
12th July 2021
I would recommend Green & Company Boldmere to friends and family because all staff were helpful and nothing was too much trouble.
14th May 2021
I had a great experience at Green & Company Boldmere because they kept me up to date frequently and sold my house without any issues.
14th May 2021
I was pleased with Green & Company Boldmere and would recommend them because they managed my sale and purchase with calm professionalism and the third-party solicitors and mortgage broker they recommended provided a good, affordable service. Their whole process from beginning to end was smooth, well-communicated, and professional. At no point did I feel like I needed to "manage" the estate agents and they were also available to answer my queries about the process and next steps so I felt in control and prepared - there are enough spinning plates with buying/selling a house but I was able to almost ignore the estate agency part of it, confident that Green & Co. were working on my behalf in the background.
14th May 2021
I had a great experience at Green & Company Boldmere because everyone worked towards the completion speedily despite us being in a pandemic .
2nd March 2021
I was pleased with Green & Company Boldmere and would recommend them because they are professional
12th February 2021
The staff at Green & Company Boldmere were good because they really went above and beyond to help us get answers and paperwork from the vendors solicitors after waiting for three weeks. They were professional and always on hand to answer our questions.
17th January 2021
My experience at Green & Company Boldmere was memorable because we were always kept us informed and they always took the time to call us back to answer any questions we had.
15th January 2021
Lovely team of people. Extremely helpful and friendly, absolutely do not try to feed you the usual Estate Agent waffle, plus they're efficient and always get back to you promptly.
14th January 2021
Show more
From lazy Saturday mornings in the eateries of Boldmere Road to active Sundays at Boldmere Gate in Sutton Park, this thriving corner of Sutton Coldfield offers everything you could need. It's a short drive into Sutton Coldfield or to the bigger 'home' outlets at Princess Alice Retail Park, so you will never be short of shopping opportunities too.

For a real taste of Boldmere life be sure to pay a visit to Treat Street, the family run sweet shop, or join the Boldmere Bullets, a cycling and running collective run by volunteers from the local community.
If you're looking for properties in Boldmere, contact our Boldmere branch on 0121 321 3991 or search for homes here.
Send the Office an Email
Or Call the Office on:
0121 321 3991